Welcome to Pacy Crochets
I started this web site for everybody who
enjoys crocheting as much as I do.
My Grandma taught me to crochet when I
was about 7 years old, and I've been going ever since.
I especially enjoy crocheting and
designing Christmas ornaments.
Check out my Free Patterns Page,
where you'll find my pattern designs.
I've posted lots of Christmas, Halloween,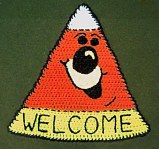 Wedding,

and Misc. patterns,
type patterns, an Army Afghan, and lots more.

So sit back,
grab a hook, and lets get to some crocheting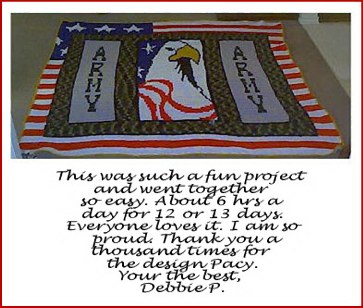 My new favorite hobbies


Looking for
Frugal Crocheting ideas
then check out my
Pacy Crochets Frugal Page
for great ideas on
stretching that dollar while crochetin

Just ask our son!

Graphics for this web site